Post(s) tagged with "submission"
Bruno Mars has just won praise from Paul McCartney. The Beatles frontman who claimed rarely listen to the music of these musicians was a newcomer to listen to the songs owned by Bruno Mars. He listened from a friend who often makes music compilations.

"I was just listening to Bruno Mars last night. For the pop music he's doing a good thing. He's fascinating look at the Grammy, "says Paul, from the source Female First.

In addition to Bruno Mars, Paul also admitted to like the music and lyrics of West Kenye songwriter Emeli Sande. Good job guys!
Posted by
keep dancing like ur 22 kristen bb
3 April
40
Permalink
This is a picture I took at the 'Hooligans in Wondaland' tour last year. And of course, I edited on picnik! :)
One of Bruno Mars' favorite organizations, m.a.m.a. e a r t h, (founded by his sister Kailani) is continuing their work of raising awareness and funds for local and global causes close to their hearts.  Click here to learn how you can get involved and support m.a.m.a. e a r t h's mission in the Philippines and Los Angeles. 

Don't miss out on an incredible opportunity to help your sisters and brothers of the world and have a chance to receive some authentic Bruno Mars music memorabilia! 

Check it out now»
Posted by
Andrea Miller
3 September
13
Permalink
Bruno Mars- Drawn by me with pencil.
Submitted by: giggleinsocks
Posted by
I'm so fly
28 August
62
Permalink
Bruno Mars ended tour in Vegas. :3
Posted by
I want your flesh.
18 July
46
Permalink
I mashed Bruno's part in "Lighters" with "Can't Help Falling in Love With You" by Elvis for a cover of mine! :)
Submitted to: stephulahoops
This was just awesome. You have an amazing and unique voice. I don't normally write comments about video submissions but this one was by far the best one yet. Hope you submit more videos in the future :)
Posted by
stephulahoops
7 June
24
Permalink
BRUNO MARS SNUGGIE!
Submitted by: alazziagianni
Posted by
alazzia gianni
30 May
166
Permalink
Bruno Mars - "The Lazy Song" (Cover by Chad Sugg)
Thought I'd submit this cover I recently did of one of my favorite Bruno songs! :)
Submitted by: chadsugg
Posted by
THE ENDLESS NOTHING
28 May
10
Permalink
bruno performing in the UK for radio 1's big weekend. PRETTY FUCKING AWESOME SET :D
Submitted by: hellyeahjessiej
Loading more posts

Bruno Mars aka Peter Gene Hernandez (born October 8th 1985), is a singer-songwriter and a music producer. Raised in Honolulu, Hawaii, he is one of six children and is of Puerto Rican and Filipino descent. Bruno started his career at the tender age of 4 becoming Oahu's youngest Elvis impersonator. At the age of 16 he did a few shows around Waikiki, opening up for a magic show called the "Magic of Polynesia". After graduating high school in 2003, at the age of 18 he moved to L.A. to peruse a career in music.

After months of struggle and frustration and trying to figure out how he would break out into the music industry he met songwriter Phillip Lawrence and later Ari Lavine and together they created a production team called The Smeezingtons.
He worked behind the scenes, writing and producing songs for other artists. The hard work paid off and in 2009 he signed with Atlantic and Elektra Records. In 2010 he released his debut album "Doo-Wops and Hooligans" that debuted at number three on the Billboard 200 and went on to sell 24 million copies worldwide, making Bruno breakthrough male artist of the year and an international star.


this tumblr is owned and run by: Rosie Simmons (neversober)
with help from runawayydreams and rosaxlouise



click here

and let us know if you're a bruno mars fansite tumblr, or just a really big fan and we'll list you as an affiliate!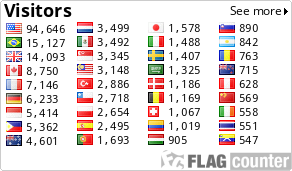 Lynx theme created by Andrew Stichbury for Tumblr
Edited and Customized by RosaLouise for FYBM.